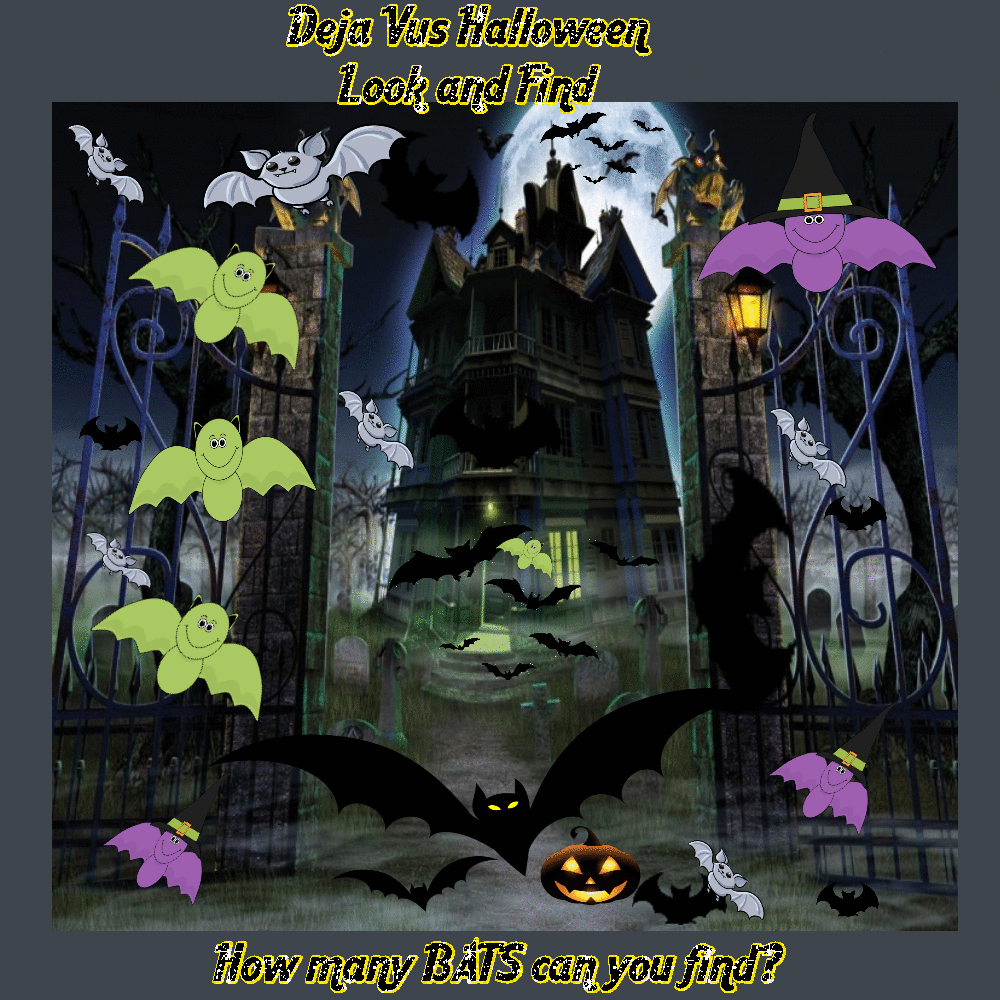 ANY TIME DURING THE DAY OF HALLOWEEN
MESSAGE EITHER RUSSELL OR HEATHER
AND GUESS HOW MANY BATS ARE IN THE PICTURE
PERSON CLOSEST WILL GET THEIR PICK OF A $20 GIFT CARD, DIAMOND FOR A MONTH OR SAFE HARBOR MEMEBRSHIP
2ND PLACE WILL GET 5K LADDER BUXS AND A PRIZE BOX.
IF TIE THEN WHOEVER TOLD FIRST WILL GET FIRST PLACE.
YOU MAY ONLY GUESS ONCE

REGULAR SPADES 8 HANDS NDN
HALLOWEEN TRIVIA WILL START AT 10:30 FOR A CHANCE TO WIN EXTRA BUXS AND RATING POINTS!



Page By Heather